Strong current! Thai and foreign tourists Celebrities and influencers slap their feet in attendance. Grey Goose presents "Dark." A spectacular new kind of Halloween party The 360-degree rotation revolves around the arena, telling the story of the celebration of the gods. Demons and humans in a dark night filled with light and color from famous DJs and spectacular hanging shows with full production Add the ultimate dimension of fun, unlike ever, until many people take their breath away.
Awaken the dark night to brilliance. Transform Centerpoint Sudio into a nerve-racking party with heavy beats from an army of world-class DJs. Interspersed with a wow-dangling show. Cast a spell with music playing on the sacred stage to set it ablaze.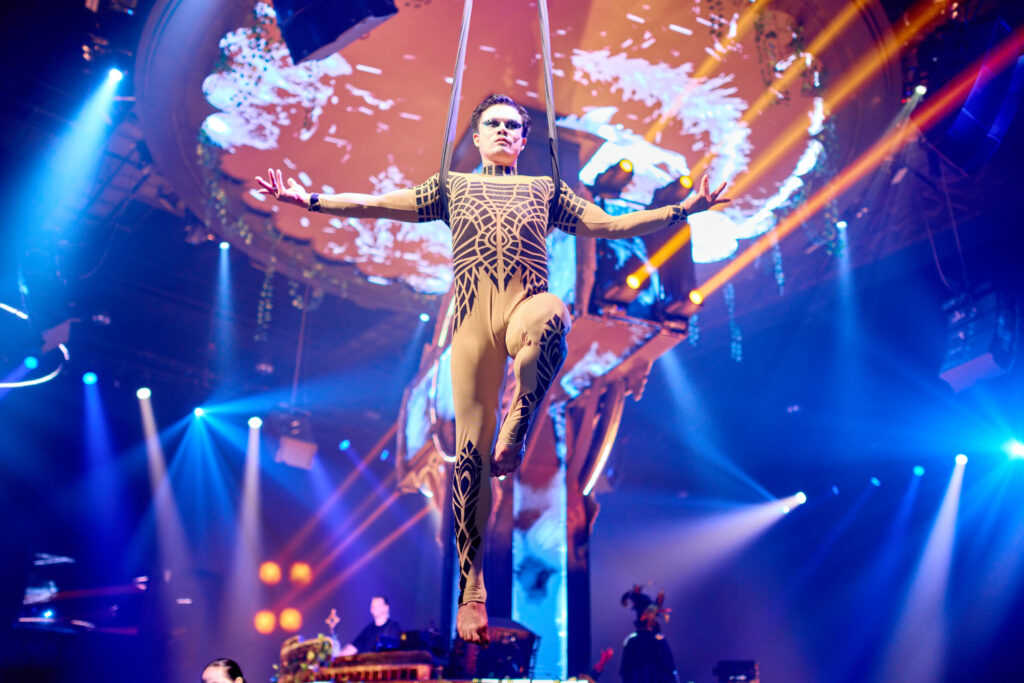 Let's start warming up. "Juicy M" is a beautiful DJ and producer from Ukraine. "What So Not" Bass Line Trap disciples liked this because he came to rock the stage. Then "Jeffrey Sutorius", the same good frontman, got a thumbs up. Kind of like all the dancers jumping like crazy, followed by "Tujamo." A young German DJ called Bouncy House mixed up the boil until he had to step out and come to "Showtek". And it ends with the After Party from "Las Bibas" . Mother Drag Queen is a Brazilian DJ who stands No. 1 in both music and authentic entertainment. Let's get the hell out of here. A beautiful closing impressed attendees, unleashing the darkness and power of EDM music in another dimension. Spell everyone into a trance of fun from the first beat to the last. The kind that dances on the floor like NON STOP!
In addition, there are many services for everyone to experience the festival that are both happy and fun from various activities of sponsors and generous partners, such as Grey Goose with a chic photo corner or a cool tattoo sticker booth, as well as a refreshing electrolyte drink from Pocari Sweat. Travel safely with Grab's round-trip discount promotion and the Tourism Authority of Thailand (TAT), which supports Halloween celebrations in a new way that is more fun than ever. Grey Goose presents "Dark" as the Halloween party of the year that will leave a lasting impression. See you again when the doors of darkness open next year! #Darkfestival