It's not easy to fight life before having what it is today. Revealing the comedy industry that has changed with the times
The famous comedian Teng Thoeteng or Pongsak Pongsuwan opens up about the past. It's not easy to fight life before having what it is today. Revealing the comedy industry that has changed according to the era! Never play a bully joke and teach your child not to insult people. Acknowledgment of past flirtation is now on WOODY FM.
I have to admit that in the past 10 years, the comedy industry has changed a lot. Especially society nowadays is not okay with various jokes to bully. Do you think it's getting harder or do you think it's something that has to change with time?
Teng Thoeteng : It's probably time. When we sit and think about it, right? Another thing is that it's not good to bully people. It's a satire on his inferiority complex, something, a bad joke. I'm not a bully. and just recently learned what the word Bully is like I have told my child since birth that I remember, don't insult anyone. You can look at your father as an example until today. And thank you for the words that he insulted us, it made us stronger.
What did he insult on you ?
Teng Thoeteng : musical folk drama , tricycle , but we feel that they come back to smile in their hearts, people who look down on them, the answer is that today I can do it. where I hold on to my teachers respect everyone
Why when talking about Thai comedians like a playboy of flirting all the time?
Teng Thoeteng : Flirting, I think men have it all. Depending on who is more, who is less For me, it's not possible to trade my family. high family
means that there were some How should I clear it with my wife?
Teng Thoeteng : There used to be some, really cleared in front of the media. Because, of course, we were already wrong, we couldn't do it right.
Which part starts to feel like it's not enough?
Teng Thoeteng: I think the breasts have grown up. And another thing, we can't bring a gig or a woman to sit and eat. Why can't this era be social? Shoot everything Where is the world? The more we have a name, the more it closes the door. Personally, I don't like meeting a lot of people. I like solitude. I have the opportunity to stay at home in the garden. I like to sit alone. I'm very happy.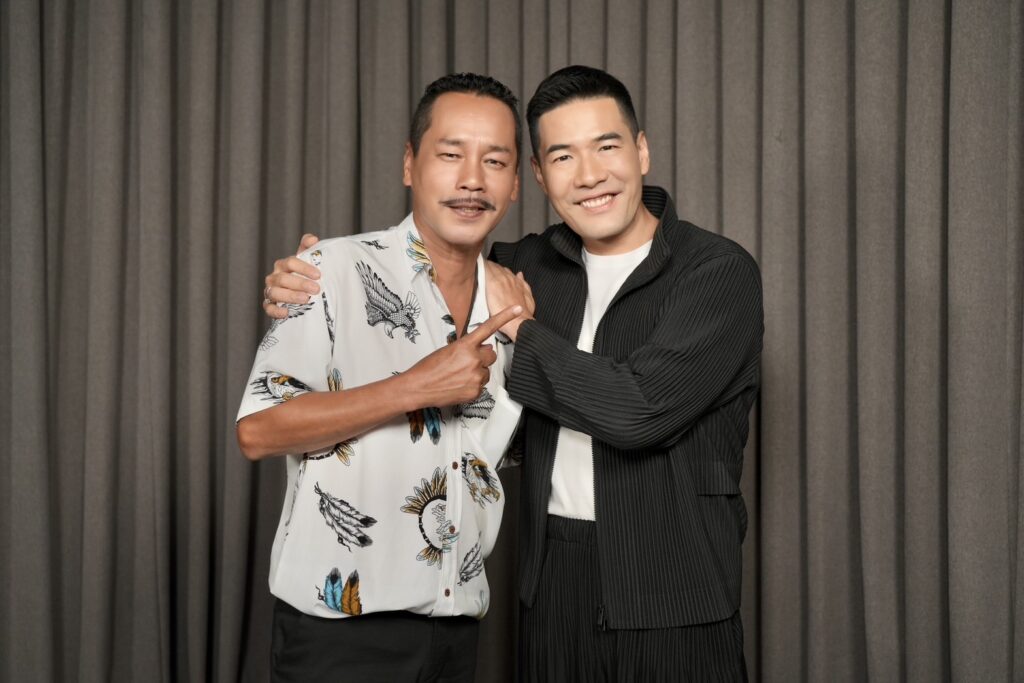 I feel that Brother Teng's life is very humble. What do you do with all the money you earn?
Teng Thoeteng : Most of them are assets. and paved the way for when we were old Not working, but everything we have for our children has been exhausted. No matter what business we have already put in place. I used to have gold to wear. My wife bought it for me. But didn't wear it, people never wore it. It feels awkward and doesn't feel right.
What is the most expensive thing you bought in this life?
Teng Thoeteng : about 4-5 thousand shoes, the most expensive in my life.
What is the hardest time in life?
Teng Thoeteng : during his entry into the comedy industry Life has never been a struggle with anyone. but then came across an incident It was a misunderstanding, we were beaten, he forced us to bow and kick us. Until a kind adult comes down to stop Need to move out of there to live with his wife no work nothing Rent a house, he is upstairs. Downstairs they sell rice and curry. At night, they steal the eggs from the Chinese basil to eat. let the wife eat then she will be pregnant Maternity clothes are still missing. Moved from Bangkapi to Phutthamonthon Sai 3 to start over. Call to tell finance to seize the car. Tell your wife to start again.
How many people are there in your family?
Teng Thoeteng : 3 children, 1 wife
The life of Brother Theg, who has come across many stories that can inspire young people who have dreams but still don't know how to start. Want to tell him that?
Teng Thoeteng : If talking about the entertainment industry today, people enter the entertainment industry very easily. Just having a mobile phone for a moment, you may be popular on social media. You enter the entertainment industry and you don't aim that you have to be famous. And when it's not loud, then disappointed hopeful but looking forward it's not There are many tricky paths. Therefore, whatever you make a living, honestly, you should do it. It's caused by your pride in yourself.